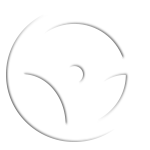 A major automotive company is now able to
access their documents from anywhere and at any time.

COMPANY SIZE
50+ Dealerships
LOCATION
Midrand, JHB
INDUSTRY
Automotive / Transportation
ABOUT
A large multinational company which currently produces luxury automobiles and motorcycles.
BACKGROUND
A leading luxury automobile manufacturer, was heavily reliant on unmanageable paper-based manual processes. Inundated with paper, they turned to Digital Cabinet to leverage our experienced team of global experts, and received an innovative solution to improve efficiencies, productivity, profitability and customer service.
THE CHALLENGE
Disconnected content across a variety of systems and physical locations.
Compromised security, privacy and compliance.

Deteriorating service and productivity levels due to inefficient file management.

High-value employees would waste time and money searching for documents.
Lack of real-time information to make fast and accurate decisions.
Inability to collaborate on documents and execute decisions from mobile devices.
THE SOLUTION
Digital Cabinet's cost-effective, single-platform cloud solution enables them to:
Manage all business content in a centralized, secure repository.
Automate processes and track status of workflows and documents.
Facilitate document retention requirements for full compliance.
Go mobile and increase satisfaction for all stakeholders.
Enhance efficiency, productivity and profitability, by providing insight and decision making capabilities.
Capture data on any device and replace paper forms to speed up processes.
Use analytics and reporting tools for leading-edge business intelligence.